Valentine's Day is that magical time (cough*random Hallmark holiday*cough) designed to remind you to celebrate the love and affection you have for your main squeeze. And for sure if you're not showing your love your love and appreciation for them on the regular, then consider this your friendly poke/reminder that *checks calendar* it's time to find a really well-thought-out gift.
(I know. The Superbowl is this weekend. If you knew that but didn't notice Valentine's is RIGHT after that? Well, do NOT screw up and wait until the last minute. Get Chocolate After Dark now AND take all the credit for planning ahead.)
When this time of year rolls by, folks start thinking, "What should I get my sweetie pie?" So…
What are the classic Valentine's Day gift ideas?
A box of chocolates: A classic Valentine's Day gift for sure, but it's also been done a million times. Where's the creativity in that?
A bouquet of flowers: Nice gesture, but they'll wilt in a few days, and then what?
A romantic dinner: Awwwh, but also, yawn. Also, it's just one meal. How about a whole night dedicated to your relationship?
A piece of jewelry: Sure, it's pretty and sparkly, but it's not exactly something you'll experience together and create memories with.
A spa day: Relaxing, but it's just a day. But what about an experience that will bring you and your partner closer? And last long after the night is over?
So, while you could spend your money on these ordinary Valentine's Day gifts, why settle for just a moment when you could have a truly transformative experience with a special gift called Chocolate After Dark?
What will be the best gift for Valentine's Day?
Imagine this…
Instead of just talking to your partner, you're truly listening to them, with all your attention and empathy.
You're not just hearing their words, you're feeling their emotions, and understanding their needs.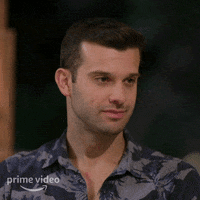 You're expressing your own feelings, desires, and boundaries in a clear and confident way.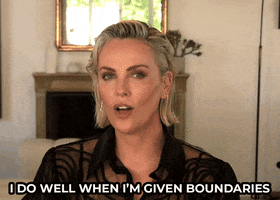 You're co-creating a safe and supportive space where both of you can be vulnerable and authentic.
You're experiencing a deep sense of intimacy and trust that brings you closer together and enriches your relationship.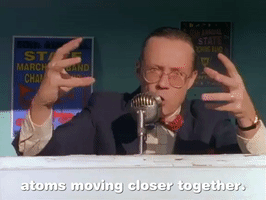 This is what it looks like when I say Chocolate After Dark can help to "deepen your connection" with your partner. That's exactly the kind of experience it is intended to cultivate.
Chocolate After Dark is a Valentine's Day gift idea that will bring you and your partner closer and last in your memories long after the night is over.
That's why I say, if you're looking for truly unique and memorable gift ideas to celebrate Valentine's with your loved one, you've found it.
But don't just take my word for it.
I have done some interviews with folks who bought Chocolate After Dark last year. The themes I heard from them? "Chocolate After Dark was a game changer." One couple learned that gifts like flowers and candy were not enough to improve their relationship. Chocolate After Dark showed one man a path to creating experiences with his wife. Ones that were more meaningful and intimate. One woman said she side-eyed her husband when he bought it thinking he got it just because it was going to be all about sex, but after going through the whole ritual, found it to be a beautiful experience (and they didn't even have sex that night!)
Ben bought this last year and said,
Valentine's Day Experience – Chocolate After Dark for an Unforgettable Celebration
For $97, this adventure gives you immediate access to The Recipe & The Ritual, two parts that make up Chocolate After Dark.
A chocolate body paint recipe along with a tutorial (There's also a shopping list so you ensure you have all the ingredients before you begin).
Guidance on how to do the ritual portion to get the most out of the experience. Doing this as a ritual is the "secret"! In total, there is about 45 minutes worth of short coaching videos by me guiding you through the before, the during, and the after, where you'll learn how to use chocolate body paint to spice things up AND enhance your communication and connection skills.
You get step-by-step guidance to help you both find pleasure and bring your Valentine's Day celebration to new heights. This great gift gives you the chance to learn tips, techniques, and tools to make sure that this perfect Valentine's Day gift is one that you'll remember for years to come.
If you've been in an LTR (long-term relationship), then you know how couples often get into a routine and forget to keep the spark alive. To make Valentine's truly memorable, the advice says "folks can try out new and exciting activities together." Chocolate After Dark has everything to help you do that: creating a romantic atmosphere using candles and rose petals (if that's your thing), making the chocolate paint recipe together, and then trying out the ritual via the coaching videos inside.
Holding yourself back?
Some folks are already talking themselves out of this…
"I can't afford it."
Sure, $97 might seem like a lot up front, but when you think about the value you're getting for that price, it's a small investment in your relationship. With all the benefits of delicious chocolate and a guided yet personal intimate experience, you're sure to create memories that will last a lifetime.
"I don't need anything special for Valentine's Day."
Of course, you don't "need" anything special, but why settle for just any ordinary day when you can have a truly unforgettable experience? With Chocolate After Dark, you'll treat your senses to the ultimate indulgence, and show your partner how much you care about creating a special moment for the two of you.
"I can just buy a box of chocolates from the store."
Sure, you could go that route, but where's the excitement in that? With Chocolate After Dark, you're not just buying a box of chocolates – you're getting a full-on, immersive chocolate body paint experience that's designed to tantalize your senses and bring you closer as a couple. It's a gift that's sure to leave a lasting impression.
"I don't like trying new things."
That's okay – sometimes it can be a bit daunting to step outside of our comfort zones. But just think about how much fun it could be to try a new, delicious experience together. Plus, with my guidance through the ritual part, you'll know exactly what you're doing and experience for yourself why it's so special.
"I'm lazy" or "I don't like going shopping."
We are kindred spirits, my friend. You can order Chocolate After Dark from your phone, get whatever ingredients you don't already have in your home delivered to your doorstep (thanks for that convenience, covid), and never have to leave your house, and STILL have THE. BEST. Valentine's Day gift yet. You're welcome. 😉
And there's more
It's Unique:
Chocolate After Dark is not just a box of chocolates, it's a one-of-a-kind experience that combines indulgence with adventure. This is an opportunity if you want to escape the monotony of your routine and make memories together.
Such Quality:
The chocolate paint is a wonderful DIY project, and the short instructional videos are a premium taste of coaching. This makes for an unparalleled Valentine's Day experience that will leave a lasting impression.
Impactful:
The experience of the ritual is designed to bring you closer together as a couple. Then you can create a deeper emotional connection. This investment in your relationship is sure to pay off in the form of improved communication and increased intimacy.
Special:
Valentine's Day only comes once a year, and this is a chance for you to make it truly special. Taking advantage of this opportunity now ensures that the memories created will last a lifetime. Plus, you only have to buy it once!
Great Value:
For $97, you get to enjoy a wide range of experiences, including making chocolate paint together and videos to inspire you. This price is a small investment compared to the value it provides. Just think of the emotional impact and memories created. Not to mention, how it compares to the cost of a dinner out.
Memorable:
Giving the gift of Chocolate After Dark is not just a material gesture. It's also a meaningful experience that will be remembered and treasured for years to come.
Other questions
Already have plans?
If you've already got plans for Valentine's Day, fantastic! Since this offer only comes around 1x/year, you can get Chocolate After Dark now and use it for a date night, birthday surprise, anniversary gift, or staycation. Whenever.
Is Chocolate After Dark for LGBTQ+ couples too?
Yes! Making the chocolate body paint and following the ritual is intended to be for all couples (as well as singles who want to do this with a date someday).
Not up for chocolate or chocolate paint?
Not a fan of chocolate? You can substitute regular body paint in the experience. The amazing short instructional videos of coaching give you the rest of the benefits from the connected experience.
If the chocolate paint isn't up your alley, buy it for the guides! You could even do this with any body-safe paint. The value is in the coaching videos. They guide you through the ritual of the before, during, and after, which is more than worth the cost of the whole package.
"Why do I need to buy this? I can do it all myself."
You could try to do this at home yourself, but you wouldn't have the advantage of a highly educated, highly qualified sex coach guiding you through the steps. 😉
What's Next?
Like what you're reading? Buy Chocolate After Dark! Share this post with a friend! Email me after you do the ritual and LMK how it went!
I am so happy with all the love folks are getting from this special valentine's day gift. But as I advertise this I haven't been able to find images that convey the feeling of sensuality, intimacy, and playfulness that this Valentine's Day gift provides. If you buy this and want to share links to your (tasteful, love story) photos with me, along with your permission to use them in next year's campaign that would be so cool. I would LOVE that!
Chocolate After Dark is the perfect opportunity for couples to add a little extra excitement to their Valentine's Day and make this holiday one to remember. So don't be afraid to embrace your desire for growth and improvement in the bedroom, and give Chocolate After Dark a try.
Get ready to take your relationship to the next level and get this unforgettable Valentine's Day gift!
OH! And the best part? Buy it once and have it forever.
Get it now and let the fun begin!
xxoo
Lanae
p.s., Share this post with your girlfriends and make a pact to each get your own Chocolate After Dark. Then you can gossip over coffee about how it went for you on February 15th). A secret bonus for those of you who read down to here? Email me and ask for a BOGO for you and your bestie! Only offered until Feb 13th at noon Pacific.